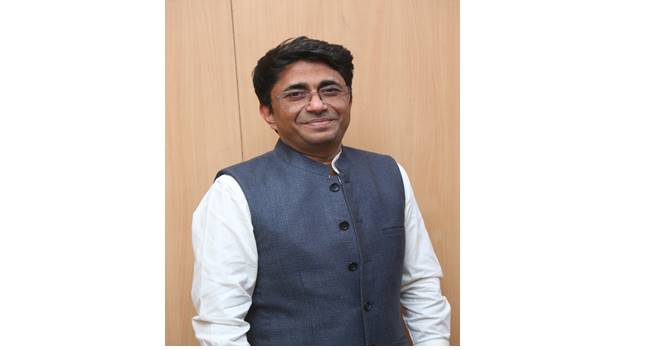 Pragativahini News, Bengaluru: An international conference – PODOCON – will be held in Bengaluru on May 27, 2023, to discuss topics related to advanced technologies and therapeutics in diabetic foot.
The fifth edition of PODOCON – "DFTech," will serve as a forum to discuss cutting-edge dressing technologies, stem cell and regenerative therapy, the role of artificial intelligence in wound care, gene therapy, and guidelines for therapeutics and offloading.
PODOCON is also introducing the "Young Achievers Awards" for innovation in patient care, process, product usage, and various other categories for the year 2023. The awards will be presented to the achievers who have effectively used sophisticated wound care treatments in their practice.
The PODOCON is going to be held in collaboration with the American Limb Preservation Society and the Indian Institute of Science (IISc), Bengaluru.
 In an exciting collaboration, the Indian Institute of Science (IISc) is set to host PODOCON in conjunction with FootSecure, highlighting their ongoing partnership. Dr. Ananthasuresh, the esteemed Dean of IISc, expressed his delight in conducting this conference, emphasizing IISc's fruitful research collaboration with FootSecure, particularly focusing on the management of diabetic foot.
 This joint initiative demonstrates their commitment to advancing innovative solutions for foot health and fostering cutting-edge research using AI in the field.
 Dr. Ravi, Director, Medical Education Department, Government of Karnataka, is scheduled to be the chief guest said "Advanced healthcare Technology and Therapeutics are advancing and reaching new heights each year, certainly it's the future for treating diabetic foot. Am delighted that PODOCON has adapted Technology and Therapeutics as their theme this year. let's all join hands together and step into future of healthcare at PODOCON23".
The keynote speaker of the conference is Dr. David Armstrong, an internationally recognized leader in the fields of podiatric surgery, diabetic foot, limb preservation, tissue repair, and wound healing, Founding Chair of the American Limb Preservation Society (ALPS).
He says, "Footsteps may be small, but they hold immense power—the power to go forward, to explore, to accomplish. And in our journey towards a healthier tomorrow, every foot deserves the strength and freedom to take those steps. Diabetes can't and won't impede our stride. At PODOCON 2023, let's together step into a future where we conquer, not just manage, diabetic foot complications".
Other speakers include Dr. Abhishek Tiwari, Dr. Arun Maiya, Dr. Srinivas, Dr. Bharat Kotru, Dr. Ashwind Bawa, Dr. Paul Graham, Dr. Michael Rodrigues, Dr. Kim JeeHee, Dr. Ananth Suresh, Ms. Vidhya Vinay, and Dr. Siddharth Jhunjhunwala.
The founder of FootSecure, Dr. Sanjay Sharma, said that "Technologies of today and tomorrow, would enable us to defeat diabetic foot conditions, enabling every person to walk on his own feet".
PODOCON is the flagship event of FootSecure, celebrated as the foundation day of the organization. More than 1000 clinicians from India and overseas attended the past editions, which included diagnostics, offloading, dressings, and regenerative therapies for diabetic foot diseases.
For more information and to register for the conference, visit the website: https://podocon.com
For More information, please contact:
Dr Sanjay Sharma
Founder of FootSecure
M: 8282829470 | E mail: sanjay@footsecure.com
ಮೇ 27ರಂದು ಬೆಂಗಳೂರಿನಲ್ಲಿ ಮಧುಮೇಹಿ ಪಾದಗಳ ಆರೈಕೆ ಕುರಿತ ಅಂತಾರಾಷ್ಟ್ರೀಯ ಸಮ್ಮೇಳನ 'ಪೊಡೊಕಾನ್'